Unleash Your Ideas With Custom CNC Machining

Access On-Demand CNC Machining Services for Rapid Prototyping and Production Needs. Benefit from our vast network of expertly selected local CNC machine shops, ensuring top-notch quality and speed for your parts.
Instant Quotes & DFM Feedback

Fast Turnaround: Parts as Fast as 5 working Days

Precision Engineering: Tight Tolerances

Quality you can see from start to finish
SOZN CNC Machining Service
Our CNC machines deliver precision manufacturing for all part types, from simple to intricate geometries. With tight tolerances down to 0.05 mm and rapid lead times, we ensure exceptional accuracy and prompt delivery. Whether you need prototypes or production parts, our advanced 3, 4, and 5-axis CNC machines, coupled with a wide range of material options, guarantee top-notch quality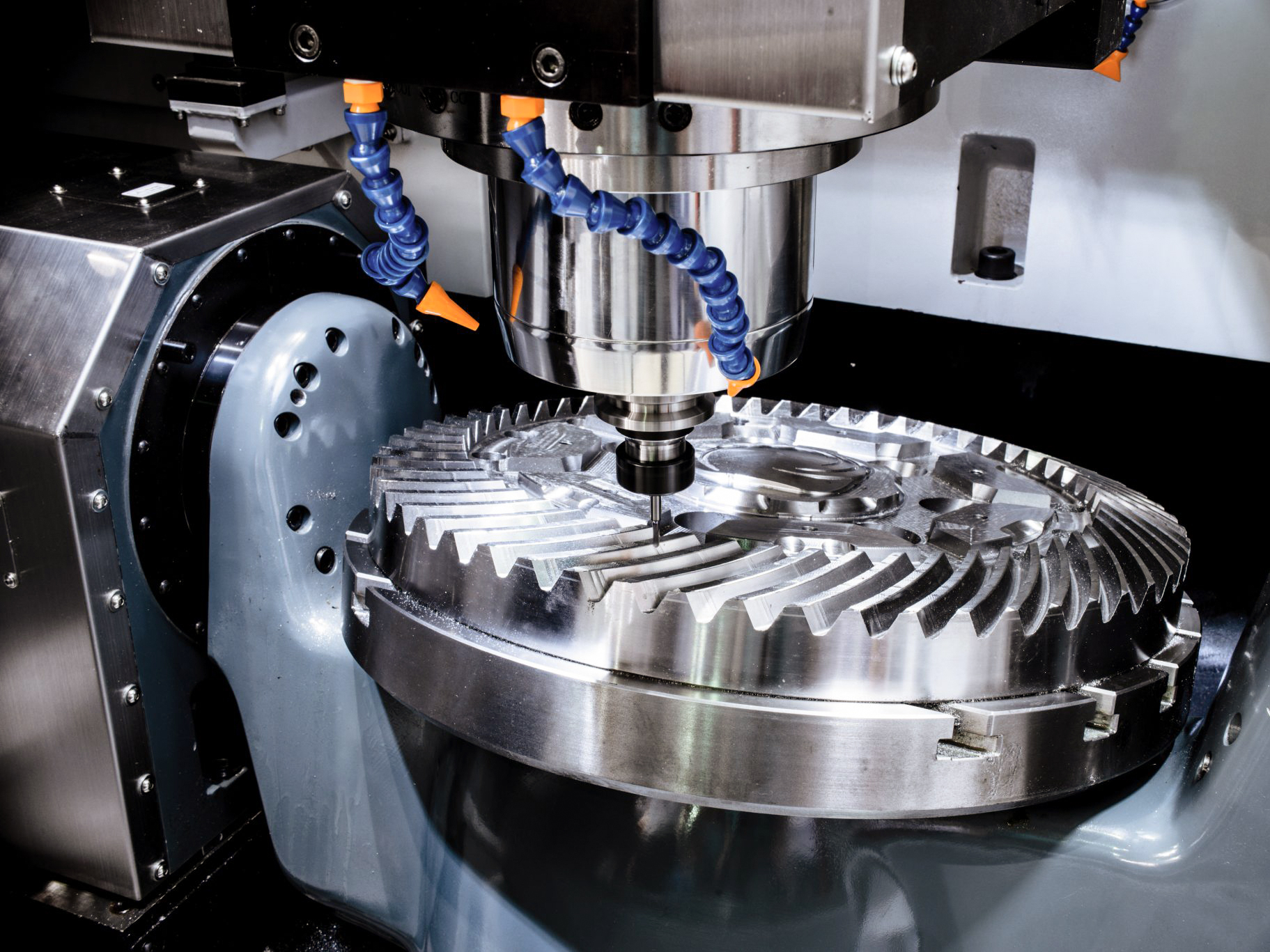 CNC Miling
Machines:3, 4, and 5-axis CNC machine
Tight Tolerance:down to 0.05 mm
Lead time:as fast as 7 days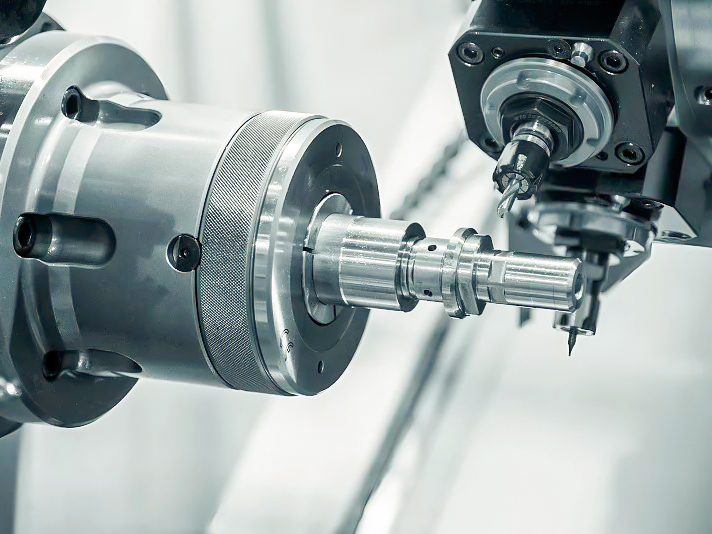 CNC turning
Machines:Swiss lathes and multiaxis mill turn
Tight Tolerance:down to 0.05 mm
Lead time:as fast as 7 days
SOZN follows strict tolerances and ISO 2768 standards and hopes to be your partner in part production with our precision technology and strict quality control.
| | Tolerance of Metal | Tolerance of Plastic |
| --- | --- | --- |
| Standard Tolerances | ISO 2768-f | ISO 2768-m |
| Linear Dimensions | ±0.01mm | ±0.05mm |
| Minimum Feature Size | Φ 0.50 mm | Φ 0.50 mm |
| Shaft Diameter | ±0.002mm | ±0.002mm |
| Hole Diameters | ±0.002mm | ±0.02 |
| Chamfer Heights | ±0.02 | ±0.05 |
| Angular Dimensions | ±0.5º | ±1º |
| Straightness | ±0.002mm | ±0.02mm |
| Flatness | ±0.002mm | ±0.01mm |
| Perpendicularity | ±0.002mm | ±0.01mm |
| Symmetry | ±0.002mm | ±0.01mm |
| Concentricity | ±0.002mm | ±0.005mm |
| Parallelism | ±0.001mm | ±0.01mm |
We can also achieve special tolerances as long as you indicate your requirements on your drawing.
Materials for CNC machining
Clearly stating material types, specifications, certifications, special treatments and dimensional requirements in manufacturing drawings or specifications ensures proper selection and use of materials in the CNC fabrication process. This helps achieve the quality, performance and reliability of the desired part.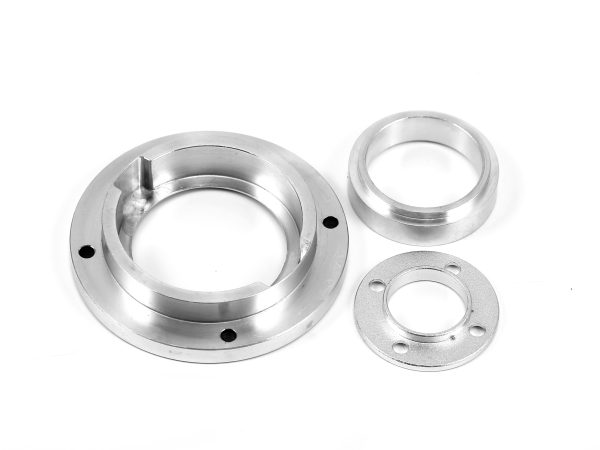 Aluminum
Lightweight, strong, and versatile, aluminum is an ideal material choice. With its low density, it offers weight reduction without compromising strength. Its excellent thermal and electrical conductivity make it suitable for heat dissipation and electrical applications. Aluminum's corrosion resistance and recyclability add to its appeal.
Options:AL6061, AL6063, AL6082, AL7075, AL5052, A380, etc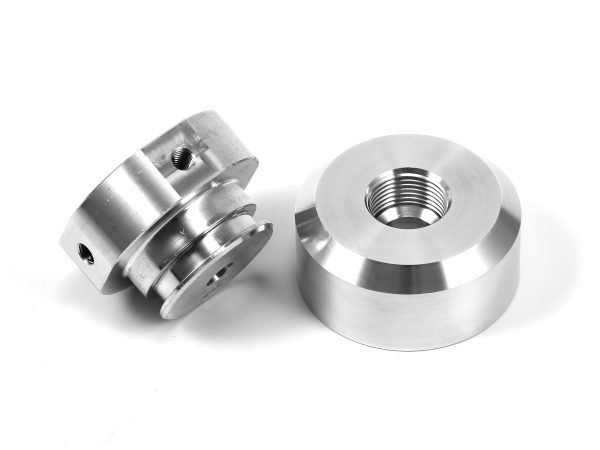 Stainless Steel
Durable, corrosion-resistant, and hygienic, stainless steel stands out. Its exceptional strength ensures long-lasting performance. With its resistance to rust and staining, it maintains its sleek appearance even in harsh environments. Stainless steel's versatility allows for use in various applications. It is easy to clean, making it ideal for industries with strict hygiene standards. Its high temperature resistance adds to its reliability. Choose stainless steel for its durability, aesthetic appeal, and ability to withstand challenging conditions, providing a reliable solution for diverse industries.
Options:303, 304, 304L, 316, 316L, 410, 420, 430, etc

Brass
Elegant, durable, and versatile, brass offers numerous advantages. With its beautiful golden hue, it adds a touch of sophistication to any design. Brass is highly corrosion-resistant, making it suitable for both indoor and outdoor applications. Its excellent machinability allows for intricate detailing and precision. Brass is also known for its antimicrobial properties, making it a hygienic choice for various industries. Additionally, it exhibits great electrical and thermal conductivity. Choose brass for its aesthetic appeal, durability, corrosion resistance, and versatility in creating stunning and functional products.
Options:HPb63, HPb62, HPb61, HPb59, H59,H68, H80, H90, etc
Copper
Known for its superior electrical conductivity and versatility, copper is a premier choice. With unparalleled electrical and thermal conductivity, it exceeds expectations for wiring and heat transfer applications. Notably, copper possesses antimicrobial properties that ensure a hygienic environment. In addition, copper's malleability facilitates seamless molding, while its sustainable and recyclable nature supports eco-conscious initiatives. Choose copper to take advantage of its superior electrical conductivity, adaptability, antimicrobial properties and commitment to environmental sustainability.
Options:C11000, C12000, C22000, C26000, C28000, C36000 etc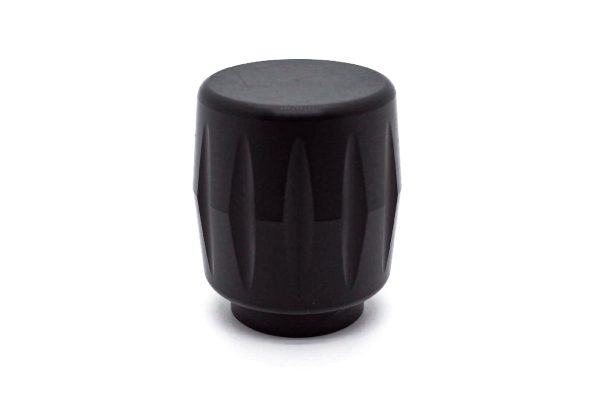 Plastic
Unlock the power of plastic in CNC part manufacturing. Lightweight, corrosion-resistant, and cost-effective, plastic offers design flexibility and excellent insulation properties. From aerospace to electronics, embrace its versatility for durable, efficient, and innovative solutions.
Options:ABS, PC, PP, PE, POM, Delrin, Nylon, Teflon, PEEK, PEI, etc
| | Name | | suitable material |
| --- | --- | --- | --- |
| | As-machined Finish | This is the default surface finish achieved after CNC machining. It typically has visible tool marks but is generally smooth to the touch | aluminum, steel, brass,plastic and titanium |
| | Bead Blasting | It involves propelling fine glass beads or ceramic media onto the surface to create a uniform matte or satin appearance | aluminum, stainless steel, and titanium, plastics. |
| | Anodized | Anodizing is an electrochemical process that forms an oxide layer on the surface of metals, typically aluminum. It provides corrosion resistance and can be dyed to achieve various colors | aluminum |
| | Powder Coating | Powder coating involves applying a dry powder onto the part's surface and then curing it with heat to form a protective and decorative coating | aluminum and steel. |
| | Plating | Plating involves depositing a layer of metal onto the surface of a part. Common plating options include chrome plating, nickel plating, and zinc plating. Plating finishes can be applied to various metals | steel, brass, and copper. |
| | Polishing | Polishing involves mechanically smoothing the surface of a part to achieve a glossy and reflective appearance | stainless steel, aluminum, and brass. |
| | Painting | Painting can be applied to both metal and plastic parts to provide a decorative and protective coating. Different types of paints and coatings are available for various materials. | aluminum, steel, brass,plastic |
Why Choose SOZN As Your Partner
CNC Machining Service FAQ