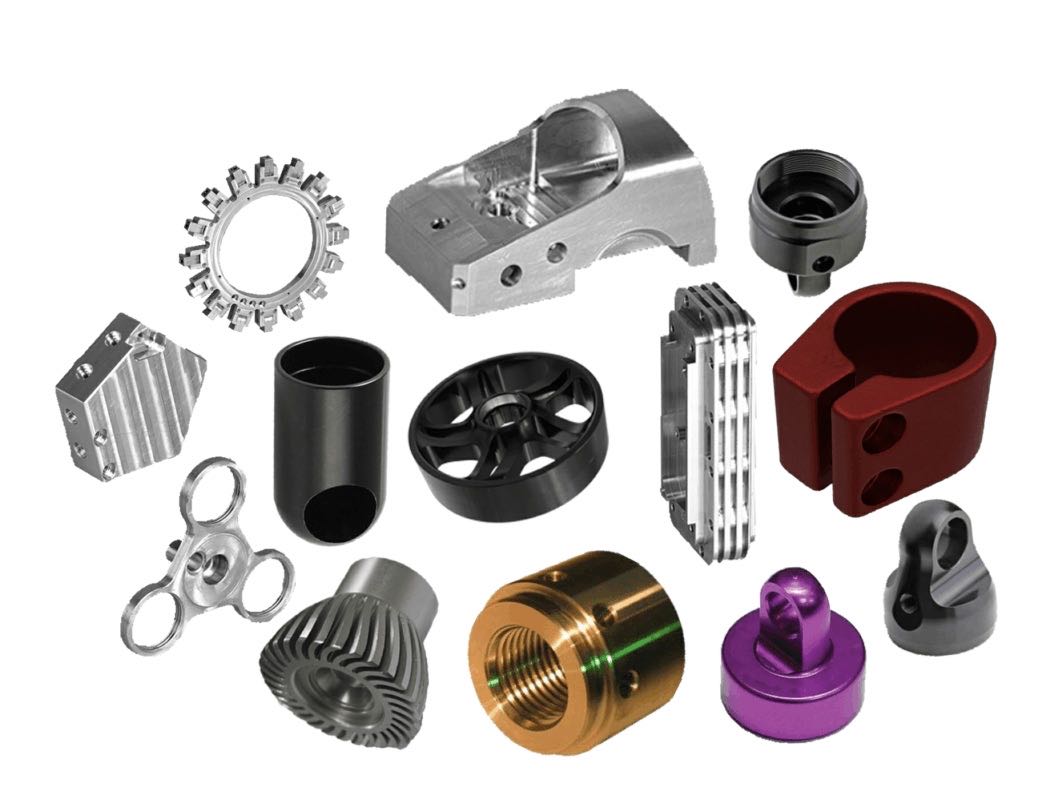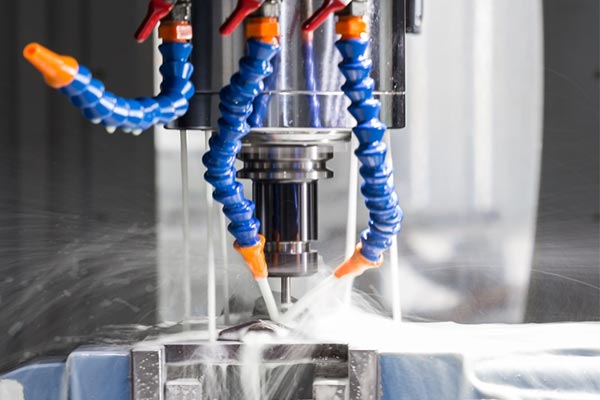 CNC Milling is an automated process used to manufacture 2D and 3D parts by removing material from raw stock.
To make a CNC milled part, a block or sheet is placed on a table below a spindle which holds a cutting tool. A computer controls the tool used, the rotation speed and the vertical motion of the spindle, and the horizontal motion of the table. This allows loaded cutters such as drills, taps and end mills to remove portions of the material to create shapes.
CNC milling parts are the most commonly used machining process.It is the process that removes the material from a workpiece by using rotary cutters.CNC milling machines are often classified by the number of axes that they have.The axis for horizontal movement are called X and Y.And the axis for vertical movement is called Z.A common milling machine often has this three axis X,Y, Z.To meet the requirement of some complex components'produce, there are now 5-axis,6-axis more common used.
SOZNCNC is a professional CNC milling parts factory.We have 8 sets CNC milling machining centres, Some of SOZNCNC'S VMCs include a 4th axis attachment, allowing us to machine several faces of a part in one chucking, improving accuracy of relative location of features.Then we could reach very tight tolerances,0.001mm is possible for us.
Specializing in metals such as aluminum, steel, and titanium, we are also adept at working with nickel, magnesium, and other exotic alloys. We also have the capability to manufacture from various raw material types including bar stock, castings, forgings, and sheet metal. Secondary services include assembly, welding (fusion/resistance), fabrication, epoxy painting, cleaning, hot forming, and EDM. We offer fluorescent penetrant and magnetic particle inspection and have several coordinate measuring machines for detailed inspection.
SOZNCNC has earned its reputation for manufacturing the highest quality custom machined parts for our customers and is committed to providing each customer with a custom solution for their application. Call today to see how we can help you.
Parameters
Available materials for CNC machining
| Plastics | Aluminum | Stainless steel | Other steels | Other metal |
| --- | --- | --- | --- | --- |
| ABS | 6061-T6 | 303 | Mild steel 1018 | Brass C360 |
| Brass C360 | 6082 | 304 | Mild steel 1045 | Copper C101 |
| POM (Delrin) | 7075 | 316 | Mild steel A36 | Copper C110 |
| Polycarbonate | 5083 | 2205 Duplex | Alloy steel 4140 | Titanium Grade 2 |
| PVC | | 17-4 | Alloy steel 4340 | |
| HDPE | | 420 | Tool steel O1 | |
| PTFE (Teflon) | | | Tool Steel A2 | |
| PEEK | | | Tool Steel D2 | |
| G-10 | | | Tool Steel S7 | |
| Nylon 30%GF | | | | |
More materials and heat treatments are available upon request
CNC mills use computer controls to cut different materials. They are able to translate programs consisting of specific numbers and letters to move the spindle (or workpiece) to various locations and depths. Many use G-code, which is a standardized programming language that many CNC machines understand, while others use proprietary languages created by their manufacturers. These proprietary languages, while often simpler than G-code, are not transferable to other machines. CNC mills have many functions including face milling, shoulder milling, tapping, drilling and some even offer turning. Standard linear CNC mills are limited to 3 axis (X, Y, and Z), but others may also have one or more rotational axes. Today, CNC mills can have 4 to 6 axes.
Maximum part size for 3-axis and 3+2-axis CNC milling
Size
Metric units
Imperial units
Max. part size for soft metals [1] & plastics
2000 x 1500 x 200 mm

1500 x 800 x 500 mm

78.7 x 59.0 x 7.8 in

59.0 x 31.4 x 27.5 in

Max. part for hard metals [2]
1200 x 800 x 500 mm
47.2 x 31.4 x 19.6 in
Min. feature size
Ø 0.50 mm

Ø 0.019 in
[1] : Aluminum, copper & brass [2] : Stainless steel, tool steel, alloy steel & mild steel
Maximum part size for 5-axis CNC milling
| Size | Metric units | Imperial units |
| --- | --- | --- |
| Max. part size for all materials | 650 x 650 x 300 mm | 25.5 x 25.5 x 11.8 in |
| Min. feature size | Ø 0.50 mm | Ø 0.019 in |

Contact US for more information or Free Quote